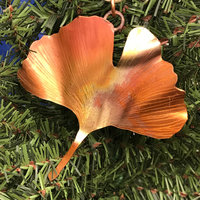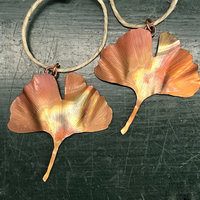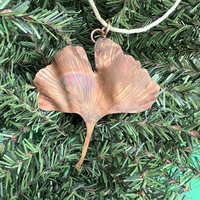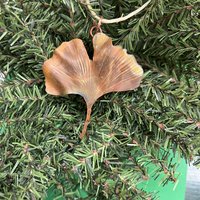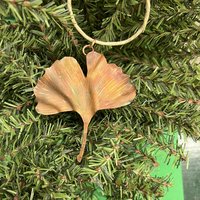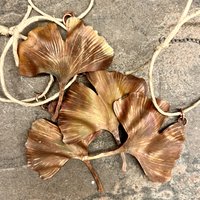 Copper Ginkgo Leaf Ornament
Copper ginkgo leaf ornament. Hand saw cut from copper sheet, diamond cut "veins"/line pattern on front of leaf, hand shaped for dimension...this isn't perfectly flat!
Copper is flame / heat patinaed. Each ornament is hand made, one at a time, and thus will vary slightly, especially in the flame patina coloring. Don't worry....every leaf is beautiful and uniquely yours.
Measures approx. 3 inches wide.
The ginkgo leaf is a symbol of endurance and longevity.