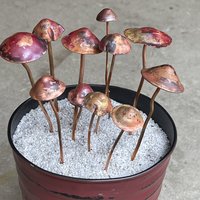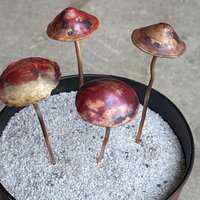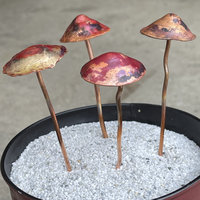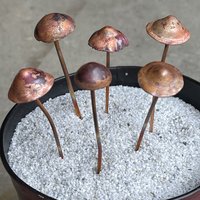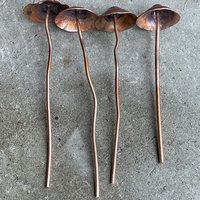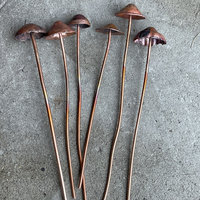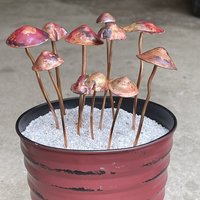 Copper Mushroom Plant Stick
 Mini copper, flame-patinaed mushrooms for your plants! Your choice of large or small.....these are more of a "fairy garden" / real-life-tiny-size-mushroom type of plant accent. 
Both large and small are approx. 6 to 7 inches tall , they're meant to be closer to the dirt in your plant, just like real mushrooms. Large mushrooms have thicker stems and heads that measure over 1" in diameter. Small mushrooms have thinner stems and heads that measure under 1" in diameter.  
Large = 9.00
Small = 4.00
All are fun, all vary in shape and patina coloring - you choose your size, I choose your mushroom. They look especially good when grouping three or more together ;)
Other fun uses: 
~ I've had an in-person customer purchase and immediately put it in her hair....so, HAIR STICKS!!!
~ Stems aren't too thick so either size of these would work as a great BOOKMARK also!