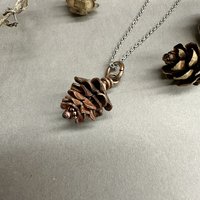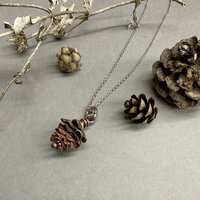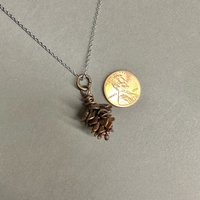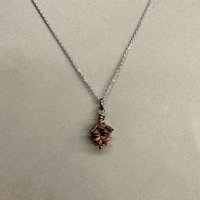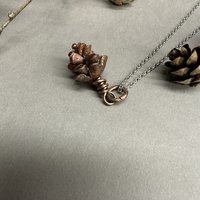 Copper Pine Cone Necklace
Tiny copper pine cone....made up of hand sawn copper petals, layered on a copper wire along with small spacers. Approx. the size of a real hemlock cone...see photos, I included one with a penny for size reference. 
Will come on a 24 inch stainless steel chain as in the photos.